If you're an Xpressdocs client, you know that marketing postcards are one of the most efficient and effective ways to promote your business. According to the latest Direct Marketing Association study, direct mail generates an average of $7 in sales for every $1 spent on the marketing medium.
But, of course, not every marketing postcard can be a hit. What separates the winners from the losers? Postcards with the following attributes almost always get the best customer response: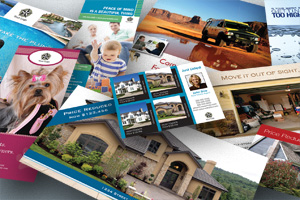 Attention-grabbing introduction – People are busy (just like you). So if you don't grab their attention in the headline or first sentence, your chances of success will drop dramatically. Suggestions: state a question, present a compelling fact, or lead off with a special offer.
Clear benefits – Instead of simply stating a feature of your product/service ("experienced work crews"), tell the reader how that feature will personally benefit them ("experienced craftsmen who aren't satisfied with the job until you're satisfied with the job").
Continue reading →