With all the so-called marketing experts making spectacles of themselves online today, it's harder than ever to separate the marketing strategies that really do work from those that are duds, lies, scams or repeats of ideas spread by people who have no business offering marketing advice.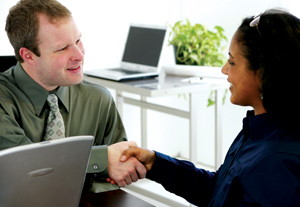 So instead of letting the loudest voices lead the way, we decided to search out some of the most successful small businesses, and investigate the marketing strategies they use to pump up sales and attract more clients.
Some of the businesses using these ideas are real estate agents and longtime Xpressdocs' clients, some are from outside the real estate industry. But they all have one thing in common: they're proven winners.
If you're on the hunt for marketing strategies with true breakthrough potential, follow the examples set by the leading small businesses:
They 'integrate' their marketing
Instead of relying too much on one method of marketing (direct mail, email, social media, public relations, etc.), the most successful small businesses combine a variety of those mediums into an integrated marketing campaign.